Holiday in Cesenatico for adults and children! An experience to be enjoyed
An all-inclusive Color Holiday without the chaos of large holiday resorts
An experience to be enjoyed
Are you looking for quality services yet you do not like big holiday villages?
Are you interested in fun for your children but also for you and your partner?
Do you love animation but at the same time silence and relaxation?

Choose Mokambo Shore: the first Easy Family Hotel in Cesenatico.
You will find lots of services for everyone, with special attention given to children.
An experience to be enjoyed, featuring a sea of surprises for your fun, plenty of occasions for relaxation and tasty delicacies every day! 

The first Easy Family Hotel in Cesenatico
Experience the first Easy Family format on the Riviera and enjoy an all-inclusive Color Holiday without the chaos of large holiday villages.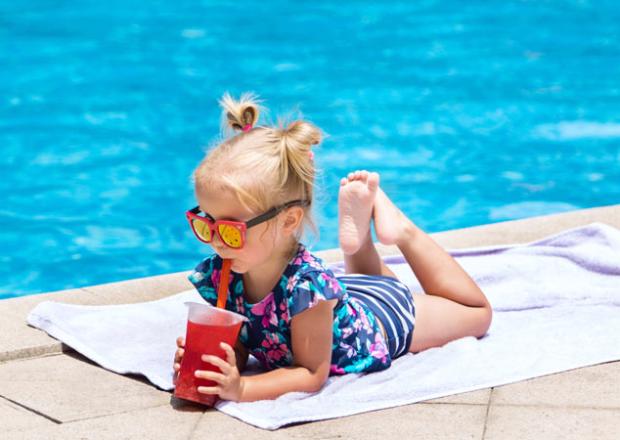 Free Beverage
Unlimited beverages all day, every day: cola, water, orange soda, tea, fruit juices, lemonade. The All-Inclusive service is completed with wine, beer, espresso and cappuccinos, which are served at the bar from 10:00 am to midnight.

COLOR HOLIDAY GUARANTEE:
book without worries!
SLEEP SOUNDLY: In case of a cancellation up to 7 days before the scheduled arrival at the property the entire amount paid is safe and you do not lose even € 1! We will freeze your deposit and you can use it for another stay in one of the Color Holiday Hotels and Villages until September 30, 2022.

Color Food Immersion
In addition to breakfast, lunch and dinner, every afternoon you can enjoy sweet and savoury snacks so good to lick your chops. Get ready to discover all the delicious Easy Food proposals!

The 1st medical examination is free of charge for children up to 18 years old
For any eventuality, you can take advantage of a medical examination directly on the premises.

Mini Cocoland
A recreation room dedicated to children, with interactive games, soft play and educational area dedicated to the various age groups.

Junior Cocoland
Un ambiente dedicato ai giovani, l'ideale per conoscersi, fare amicizia e giocare insieme.

Inflatable Toys
An area equipped with inflatable toys available all day long.
Guaranteed fun for children!

Per Friendly
Your dog is welcome in the hotel and on the beach!

Free Wi-fi
Free Wi-Fi throughout the hotel, perfect for not missing a minute on Social Media!

Boat trip
Upon request, it is possible to book a boat excursion with the family, with a splendid panoramic tour off the Adriatic!.

Massages & Relaxation
Let yourself be pampered through a relaxing massage, available at discounted rates for all guests.